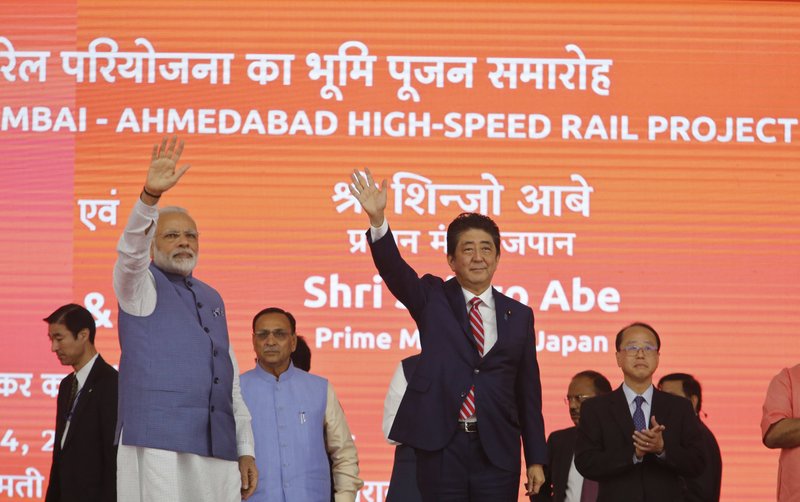 India and Japan launched work on a high-speed train line in the western Indian state of Gujarat on Thursday during a visit by Japanese Prime Minister Shinzo Abe.
The "bullet train" will link Ahmadabad, the main commercial city in Indian Prime Minister Narendra Modi's native state, to India's financial capital of Mumbai.
The 500-kilometer (310-mile) project will be financed by a Japanese credit of $17 billion and is expected to be completed by 2022. The loan carries a nominal interest rate of 0.1 percent to be paid over the next 50 years.