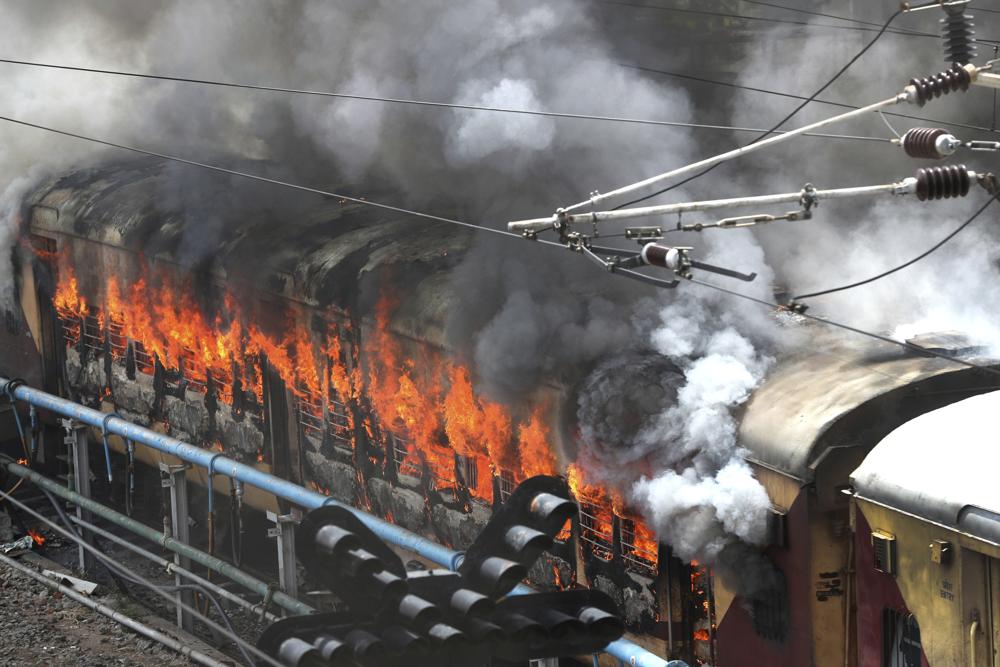 At least one person was killed Friday as angry young people in parts of India burned train coaches, blocked highways and attacked police with rocks in a second day of violent demonstrations against a new short-term government recruitment policy for the military, police said.
The death occurred in Secundrabad in southern India, where vastly outnumbered police used batons and fired shots at about 500 protesters who rampaged at a railroad station for more than an hour, police said. Fifteen people were reportedly injured. The protesters attacked police with rocks, an officer said on condition of anonymity because he was not authorized to talk to reporters.
Television images showed people setting empty train coaches on fire and vandalizing railroad property. They burned tires and blocked train tracks, disrupting train service in the region for several hours.