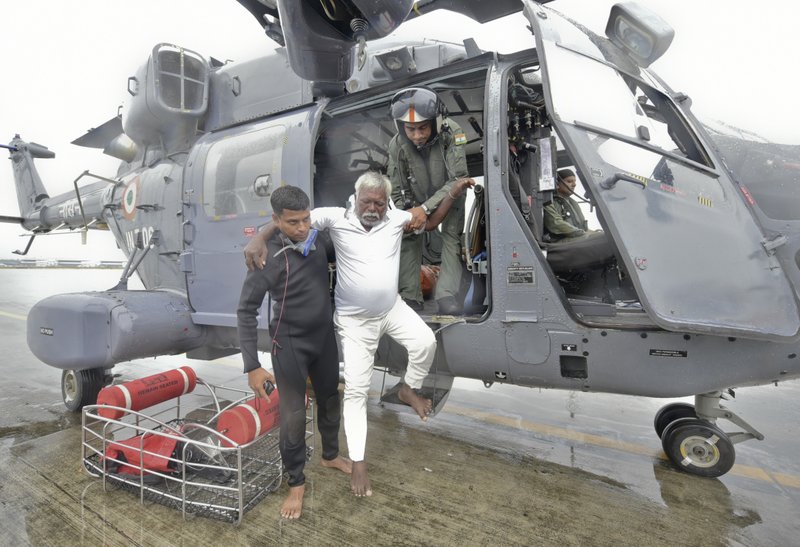 A strong cyclone over the southeast Arabian Sea has triggered heavy rains and strong winds, damaging hundreds of huts, power lines and trees in southern India and killing at least eight people, officials said Saturday.
More than 1,000 people have taken shelter in relief centers in Kanyakumari and Tirunelveli districts in Tamil Nadu state, officials said.
The India Meteorological Department said heavy rains and strong winds lashed Lakshasweep, a group of 36 islands, on Saturday.