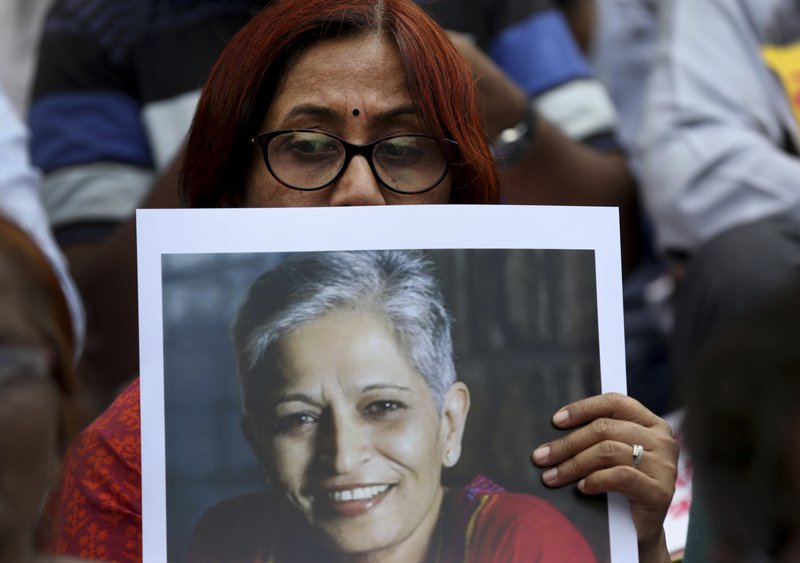 An Indian journalist was fatally shot outside her home the southern city of Bangalore, the latest in a string of deadly attacks targeting journalists or outspoken critics of religious superstition and extreme Hindu politics.
The assailants fled on a motorcycle after spraying bullets at Gauri Lankesh on Tuesday night as she was leaving her car outside her home in the Karnataka state capital.
Police said they were searching for leads, but that it was too early to say who killed her. Top police officer R.K. Dutta said he had met Lankesh recently, but that she did not mention any threat to her life.