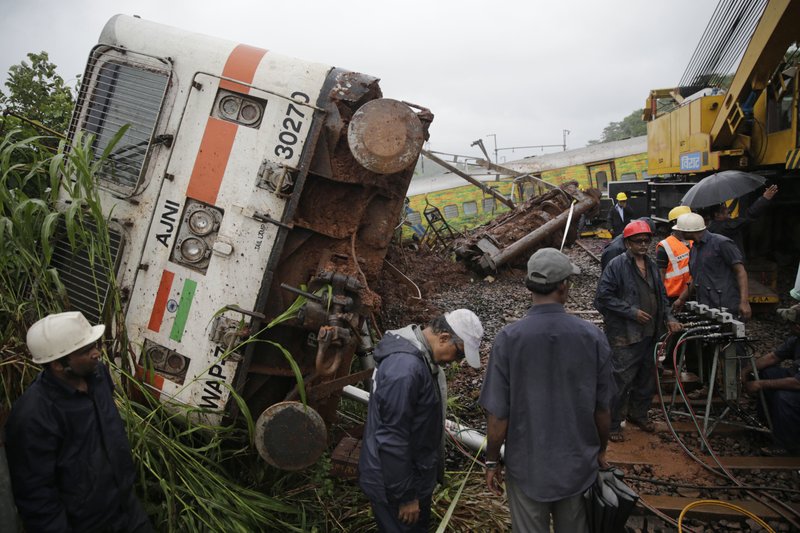 A passenger train derailed Tuesday in western India, the third rail accident in the country in 10 days.
Rescuers were working to pull out people who were trapped in the toppled train engine and seven coaches lying on their sides. No casualties or injuries were reported, railway spokesman A.K. Jain said.
The train had 18 coaches and was headed from the central Indian city of Nagpur to Mumbai, capital of Maharashtra state.