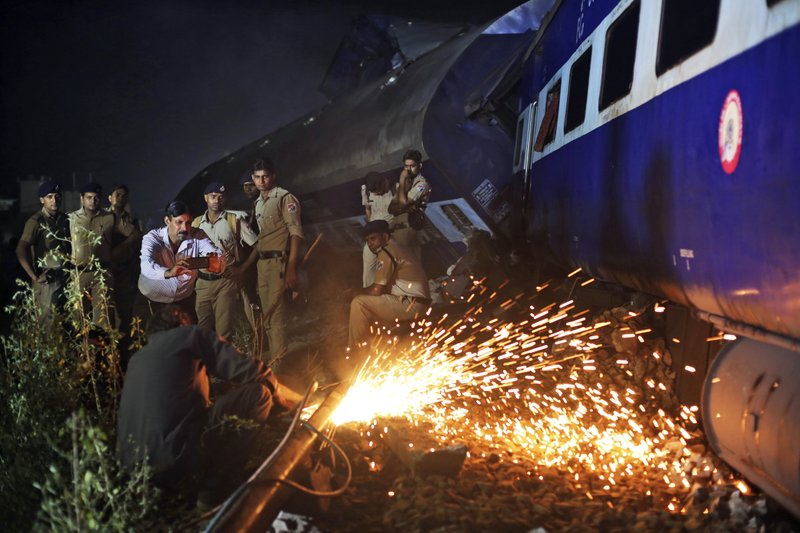 Rescuers using cutting torchers and cranes worked through the night to pull apart 14 coaches of a crowded train that went off the tracks in northern India, killing 23 people and injuring more than 80 others, officials said Sunday.
Two of the coaches piled on top of one another, while 12 others toppled off the tracks, said Arvind Kumar, a top official in Uttar Pradesh state, where the train derailed overnight.
Railway police and local volunteers helped pull passengers out of the upturned coaches of the Kalinga-Utkal Express, which was travelling to the Hindu holy city of Haridwar from the temple town of Puri, in the eastern state of Orissa.