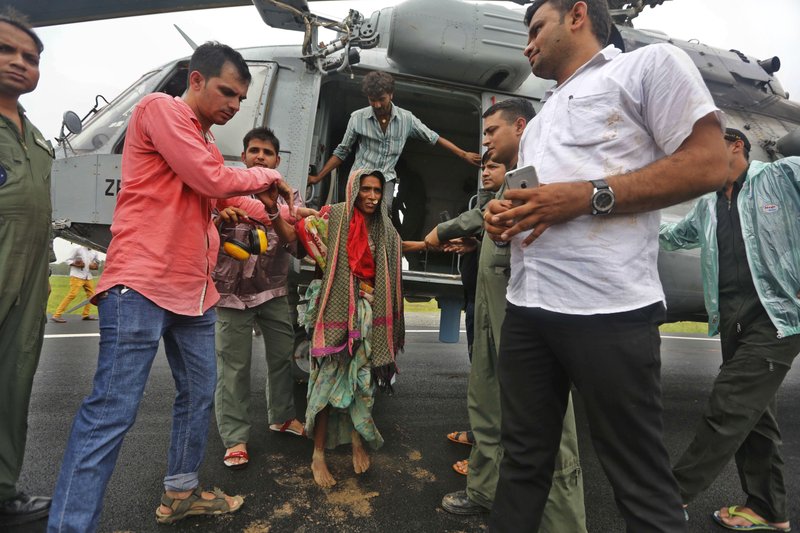 At least 48 people have been killed as large swaths of western India have been lashed by heavy monsoon rains and flooding over the last week, officials said Wednesday.
In Rajasthan, home to a number of popular tourist destinations, the streets of at least four districts have been turned into virtual rivers, trapping tens of thousands of people on the upper floors of residential buildings. Rescue workers were scrambling to rescue thousands of others whose homes have been flooded or destroyed.
By Wednesday, the death toll in the state stood at 19.