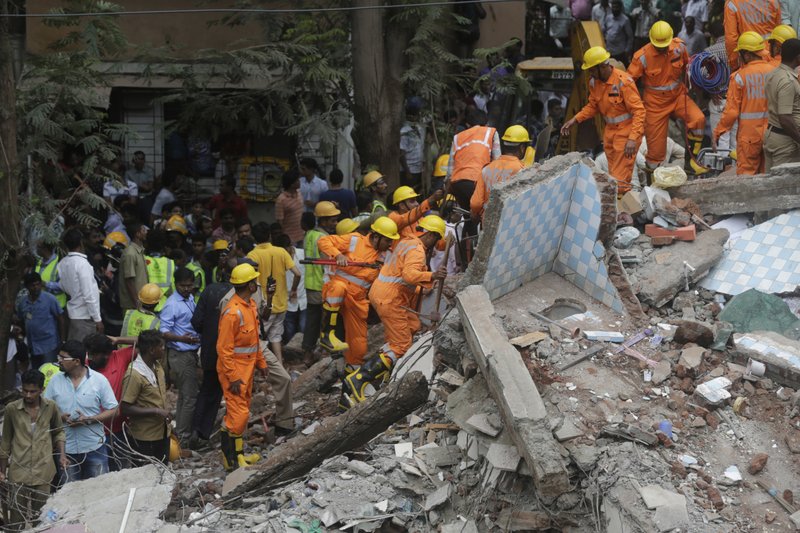 A five-story building came crashing down Tuesday in Mumbai, India's financial and entertainment capital, killing at least 12 people and injuring 12 others, police said. Another dozen people were feared trapped under the rubble.
The cause of the collapse of the building, which housed 15 families, was not immediately known.
Rescuers have been digging through the rubble in search of more victims since Tuesday morning and will continue during the night, police officer Lal Bhandari said.