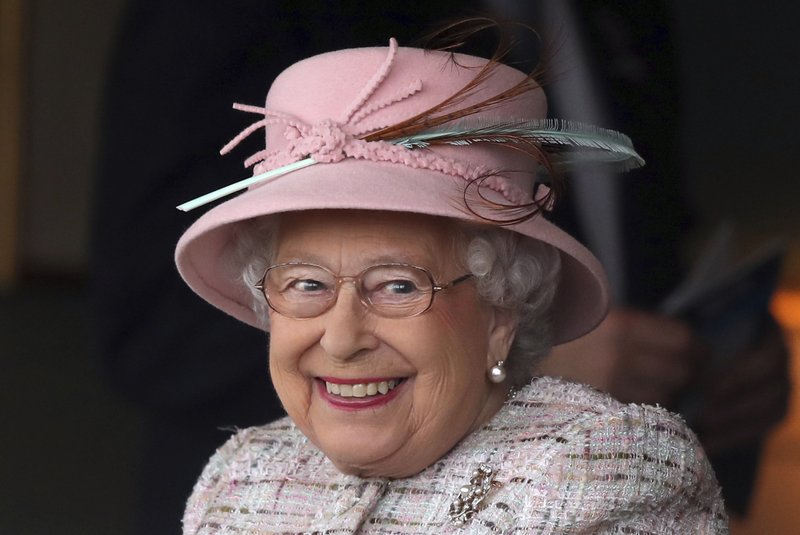 Britain marked Queen Elizabeth II's 91st birthday on Friday with gun salutes, as the monarch herself enjoyed a family day and a trip to the races.
The queen, who owns and breeds racehorses, was spotted smiling broadly and chatting animatedly Friday with jockeys and staff at Newbury Racecourse, not far from her Windsor Castle home.
She visited the racecourse with daughter Princess Anne and sat in the royal box to watch her thoroughbred Maths Prize run; it finished fifth.