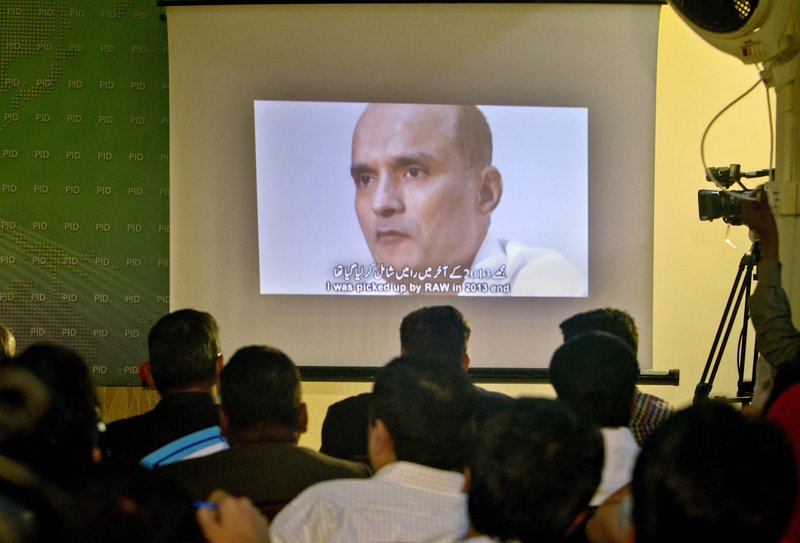 Pakistan's military sentenced an Indian naval officer to death Monday on charges of espionage and sabotage, officials said.
Kulbhushan Jadhav, who was arrested in March 2016, had been convicted by a military tribunal, the Pakistani army said in a statement. Gen. Qamar Javed Bajwa, the head of Pakistan's armed forces, signed off on the sentence.
Pakistan's Defense Minister Khawaja Mohammad Asif alleged that the spy had official Indian government backing.