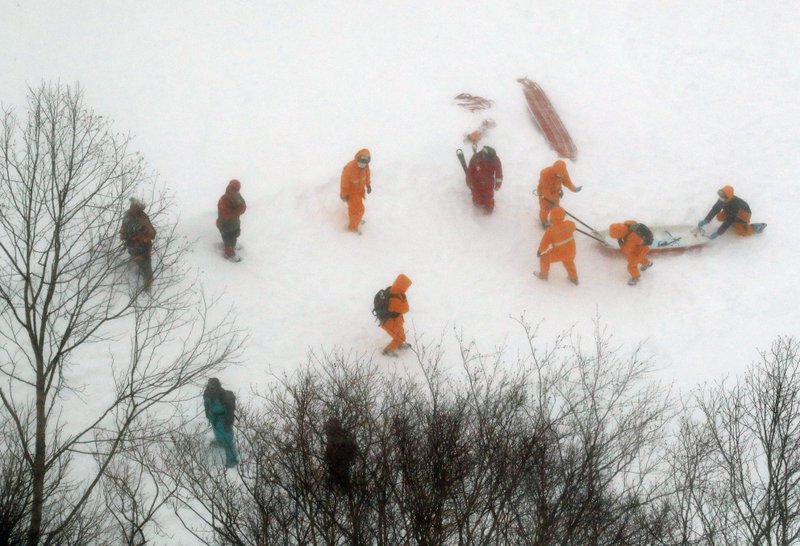 An avalanche killed seven Japanese high school students and an instructor Monday during a mountaineering field trip at a ski resort north of Tokyo, authorities said.
Nearly 50 students and instructors were caught by the morning avalanche in the town of Nasu in Tochigi prefecture, about 190 kilometers (120 miles) from the Japanese capital.
Police confirmed the death of the eight people late Monday, the prefecture said. Forty other people were injured, including two who were in serious condition, a prefecture report said.